Just figured as i'm used to it i'll just use the Pokemon World RPG template for my character.
Name: Ashley Rio
Nickname: The Miracle Boy
Age: 13
Gender: Male
Rank: Rookie trainer (intrigued by psychic types)
Birthplace: Pallet Town, Kanto
Battle Style: Sometimes rash with decisions but sometimes thinks things through when facing a tough opponent and believes in his pokemon no matter what
Looks: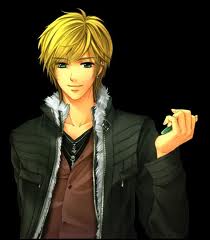 Personality: Ashley Grew up liking psychic pokemon as his mother had a Mr. Mime who was like a friend to Ashley so he decided he'd grow up and become a psychic trainer in the hopes one day he would become a psychic pokemon master and beat the elite 4. He dislikes The thought of pokemon being injured and would always have the courage to help them no matter what.Also At school he was one of the main pokemon helpers with the psychic types another reason he grew to like them. He is Energetic and fun loving but tough when it comes to thieves and he likes to explore and climb tree's. He'll stick up for his friends if their in trouble and they'll always be his main priority aswell as his pokemon and family
History: Grew up in pallet town with his best friends Leo (white with black short hair green eyes and usually wears a white jacket with a black shirt underneath with blue jeans he has blue trainers - male) and Alexis (white with blonde hair and a yellow fleece normally worn underneath she has a pink shirt on with a pic of mew and black jeans aswell she has black trainers - female) they were best friends since they were three years old after Ashley moved to Pallet Town from Saffron city they quickly became friends each having their favourite types of pokemon but they Believe in their pokemon equally no matter the type. As the three of them approached the day in which they receive their first pokemon they met up and made a Pledge that they would travel together and become the strongest they could be. Each knew what pokemon they were gonna pick (Ashley: Squirtle, Leo:Bulbasaur and Alexis:Charmander) Ashley's mum was Destiny Rio and she was friends with the prof as she moved there to work with the prof as the prof's assistant this in turn made Ashley Quite good friends with the prof aswell so the day approached fast and when it come, the three of their group were exited, meeting outside Leo's house at 10:45 and they ran to the lab they got the pokemon and from then on their journey began, however as they were leaving Ashley turned to see Mr. Mime running down the path after them it appeared he wanted to join Ashley but Ashley refused sending him home to protect his mother so he turned and gave a final wave and he continued walking down the path.
Badges:
Items: 5 Pokeballs,
Beta Medal
OM's :
Hydro Cannon
Sky Attack
Close Combat
Roar of Time
Spacial Rend
AM's :
Poison Point
Sniper
Sturdy
Static
Natural Cure
Money: $15,000
Pokémon
Pokémon: Squirtle
Nickname: Un-nicknamed
Gender: Male
Level: 12
Moves:
Tackle - lvl 1 learnt
Tail Whip - lvl 4 learnt
Bubble - lvl 7 learnt
Withdraw - lvl 10 learnt
Brick Break - TM move
Hydro Cannon - OM Move
Ability: Torrent
Personality: Friendly and Helpful
Exp: 0
Pokémon: Abra
Nickname: Un-nicknamed
Gender: Male
Level: 7
Moves:
Teleport - start
Psychic - TM move
Ability: Inner Focus
Personality: Normally sleeping but more active when asleep if that makes sense.
Exp: 0
Pokémon: Kangaskhan
Nickname: Un-nicknamed
Gender: female
Level: 3
Moves:
Comet Punch - Start
Leer - start
Close Combat - OM Move
Ability: Scrappy
Personality: Over-protective of her baby in the pouch and refuses to leave the fight til one of them has fainted unless, her baby is in trouble.
Exp: 0
Pokémon: Weedle
Nickname: Un-nicknamed
Gender: Male
Level: 6
Moves:
Poison Sting - Start
String Shot - start
Ability: Shield Dust
Personality: Friendly and Happy but can be shy.
Exp: 0
Pokémon: Eevee
Nickname: Eve
Gender: female
Level: 2
Moves:
Tail Whip - start
Tackle - start
Helping Hand - start
Ability: Adaptability
Personality: Friendly and Playful always happy and smiley.
Exp: 0